Reading Time:
2
minutes
Balochi culture is totally different as it portrays in Pakistan and other parts of the world. In the beautiful mountains of Balochistan, the Balochi culture is full of tradition and handicrafts.
The most well-known thing about Baloch community is their handicrafts. That is famous for almost all around the world and especially in Pakistan.
 The occurrence of this community is mention in the old books as well. The Balochi culture is all about their self-respect, self-belief, and traditions.
Believers of history define this community as they are from wadi-ye Baloch which is established in Halab Shaam near Iran border.
Most of the writers explained theiroccurrence from Arabic and Turkman areas which are still not sure.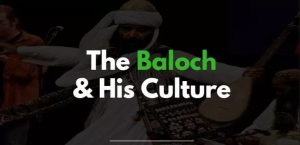 If talking about the further tribe in Baloch tribes so there are:
Rind

Marri

Sanjrani

Nosherwani

Rakhshani

Bulaidi

Gichki

Zehri

Bugti

Magsi

Ahmedzai

Badini

Sasoli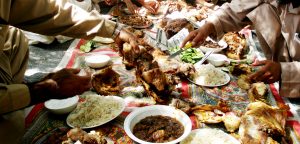 There is a bit of difference among each cast who speak Balochi according to the areas of Balochistan but almost every cast can co-relate with each other easily.
Balochi Cuisine: There are some cuisines like Sajji, salted roast, Balochi karahi, Balochi tikka which is not only famous in Quetta but all over Pakistan.
Marriages: Balochi marriages are one of the most interesting marriages of Pakistan. The groom side has to pay "valvar" to the bride side and the amount varies with the standard. If talking about the divorce rate is it is very low as it is considered as very disrespectful for the family. There is also a trend of marriage to other tribes as well in the Baloch community. The brides usually wear the traditional dresses on the wedding day and all other relatives enjoy the event with traditional dishes and dance.
Music: Folk music is still very much populated in the rural areas of Balochistan. The music is still enjoyed at the night times with bonfire which make the night more memorable.
Festivals: Balochi community is fond of the Islamic and cultural festivals. The cultural festival makes them more elegant as the style of clothes and other activities that perform on the culture day still define the people that they still love their culture a lot.
Dressing: The traditional dress of Balochi community is shalwar and kameez. The dress remains the same but the turban, Balochi topi, and Balochi shoes, waistcoat and shawl vary with events.