Reading Time:
2
minutes
As you may have knowledge about the debate, Debate is a formal discussion a particular matter in a legislative assembly or a public meeting, in which opposing arguments are put forward and which usually ends with a vote.
Today I am going to introduce the only one National level debater from Quetta, Balochistan. Mr. Ammad Shakeel, He was born on 21 Jan 1992.
Education
Ammad Shakeel had done his matriculation from the well-known school of Quetta (Islamia Public High School),
Intermediate from (General Mohammad Musa College), BBA "Bachelors in Business Administration" from (Alhamd Islamic University Quetta), And MS from (National University of Modern Language).
Ammad Shakeel was a child, he had a love for debate and wished to be a great debater. He was motivated by his best friends they were a very great debater.
At the age of only 9, his life turned to a serious point and he got cancer, which put his whole family to difficulty as they didn't want to lose him.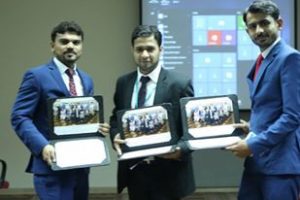 As soon as possible he was taken to Shaukat Khanum Memorial Hospital for treatment. By the help of Allah Almighty, he fought the disease and was being cured.
After treatment, he delivered his first speech in the front of Prime Minister of Pakistan Imran Khan (Founder and President of PTI).
Achievements
When he was in 8th standard he got the first position in all Balochistan School Debate Competition.
Continuously coming to College and carrying his race with him he participated in All College Level Speech Competition and got the first position.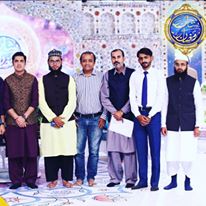 When he joined University for further education he got interested in Humorous Speeches. He is the only one who has been a topper in his competitions.
Lahore School of Economics All Pakistan Speech Competition/ 3rd
Pakistan Air Force Academy Speech Competition/4th
Christian College Lahore/2nd
Quetta All Balochistan Universities Speech Competition/1st Position & Cash Prize 50,000From Nasir Janjua.
First HECBalochistan District Speech Competition/Got to Top

Lahore Engineering University Parliamentary Speech/Top

Participated in All Pakistan Universities Speech Competition in which 194 Universities had participated and he came in Top 15, got 1st Position and also received 1 Lac Cash Prize from Wali Ur Rehman.