Reading Time:
2
minutes
Luqman Khan lives in Quetta Baluchistan. In his early ages, he wants to be an army officer and got admission in cadet college Rawalpindi for his matriculation. But, with the time he has grown up and his mind changed from army to computers and technology. Rawalpindi and then moved back to Quetta for his further studies and later got admission in Tameer-e-Nau Public college.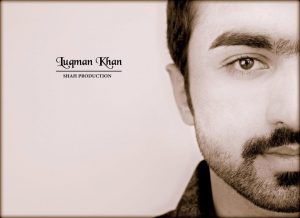 The aim to enter to achieve his passion, in reality, he got admission in the Baluchistan University of information technology and management sciences.
He started his university studies in the computer field. which he desired to learn and completed his graduation with good marks. Later, he applied for a lecturer in the same university where he used to study and got selected for a lecturer.
Besides that, he also takes part in different extra curriculum activities in university and gets interested in other things too. On his university days, he attended different self-improvement, motivational webinars and found himself to do this as well in his life.
By this perspective, he started to teach people about self-growth and later started videos on youtube and Facebook to teach the students. He is the only people from Quetta who is doing this with his lectureship life. That is something very hard to do and appreciable. He is also a growing vlogger.
He also conducted seminars on different places of Pakistan.  He was a former team leader and web graphics in Quetta literary festival. Head Training, Design & Research TDR – Markhor'18 at Youth Impact.Team Lead Web & Graphics at ICE Cube 2018.
Few of the personalities of Quetta who are doing better for the societies within their intellectual property and one of them is Luqman Khan.
Connect with Luqman Khan on Social Media & his Blog