Reading Time:
3
minutes
Shamon Masih was Born on 22nd Oct 1987, in Quetta, Balochistan. He Completed his M-Phil in Human Resource Management (HRM) from NUML National University of Modern Languages Quetta Campus.
His Interesting and Successful life Story
The educational Journey of Shamon provided him the opportunities to experience some great stations, which he thought not like his final destination, but the lovely experiences are worth to share with others.
He started university in 2014, and during study phase, he was selected for Master Trainers of Entrepreneurship, Organised by USAID, Youth Engagement Services (YES), Network of Pakistan for Higher Institutes at Best Western Hotel Islamabad.
After attending all of these fruitful training along with his professor, he has been trained as a Master Trainer of Entrepreneurship to extend the concept in the higher institutes of Balochistan. 
The journey provided him with many more opportunities to visit other institutes as an Entrepreneur Trainer.
He has also participated in Change Making Competition which was jointly organized by the British Council and YES network in all campuses of NUML.
He was rewarded as the Winner Among all of the Campuses of NUML university and got first prize worth of  1 Lac rupee. The Director-General of NUML invited and awarded him the Gold Medal at the Main Campus.
What was all about winning change making competition?
Actually, I along with my friends started a movement about Hepatitis Free Balochistan, this is the vision of our project and I have presented an idea that expresses how to eliminate Hepatitis virus from Balochistan because after the deep research I have presented the results that worked.
Why are you working?
Because, around 111 people are dying daily, Over 40,000 people die every year in Pakistan and an expected 18 million Pakistani population is infected with hepatitis B and C from the aggregate populace 182. 1 million, while the infection is constantly growing.
Prof Saeed Hamid, who is the former president of the PSSLD, claimed that Hepatitis B and C were killing more people than combined deaths by Tuberculosis (TB), dengue fever, Malaria and HIV/AIDS in Pakistan, saying, fortunately, the majority of deaths due to Hepatitis B and C were preventable and 100 percent curable.
It is worth mentioning here that, according to hepatologist Dr. Huma Qureshi, Executive Director of Pakistan Medical Research Council.
The occurrence of hepatitis B was found to be: Balochistan (4.3pc), Sindh (2.5), Punjab (2.4pc) Khyber Pakhtunkhwa (1.3pc).
In Balochistan, she said, had the highest (4.3pc) prevalence rate for hepatitis B which was almost double of the national figures (2.5pc) that is the way this undertaking is the need of an hour.
NUML Wins Change Making Award
According to International The News, 
Yes Network and British Council representative brief the participants about the programme and thanked NUML for its active cooperation, it is worth to be mentioned that this program support and assist the students to start businesses. NUML Quetta Campus student Shamoon Masih won the first prize worth of Rs.100,000.
According to Daily Times, 
The National University of Modern Languages (NUML) won the 'Change Making Competition', jointly organised by the British Council and Yes Network.
Shamon Masih Video
Shamon Masih Organization Images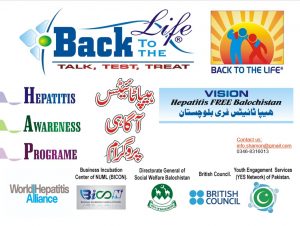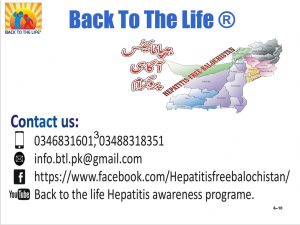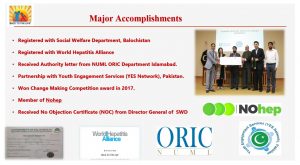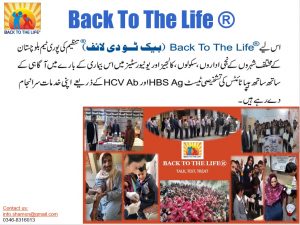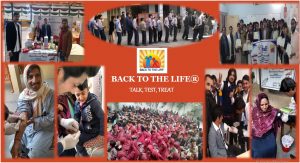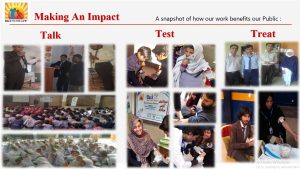 Images of Shamon Achievements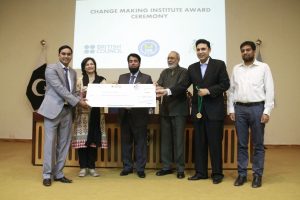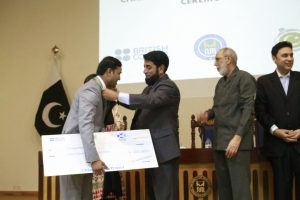 Social Account