Reading Time:
3
minutes
Balochistan is the largest province of Pakistan in the area. There are different natural resources available in this province but despite the fact, all of those resources are not beneficial for the own citizens of this province.
If you talk about the coastal line or seaport, Gwadar is the successful project going in the history of Pakistan. If we talk about gas so Sui, which is a part of Balochistan, providing the gas facility in all around Pakistan.
Still, there is almost every district of Balochistan facing the issues of gas. There are some other parts of Balochistan including Saindak, which is providing a huge amount of gold but the companies from other countries that are working on these projects are getting the most out of it.
Health
Besides that, if we talk about the Pakistan government itself, there is not a single hospital available in Balochistan that could take care of several effective diseases like cancer, heart attack and many more.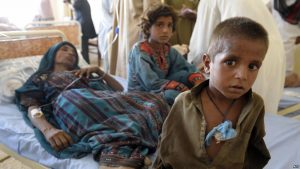 Most of the peoples use to travel to Karachi, Lahore, and Islamabad for operations and therapies. The private hospitals are charging a heavy amount of money, and the benefit of paying those high hospital fees is not getting back to the patients.
The cancer rate is growing so fastly in this province, and still, there is not a single hospital that could take good care for the cancer patients. Most of the citizens were died because of not affording the price for this disease.
Education
Education of this province is also a major issue, and it is neglectable for a long period of time. Most of the universities based on other provinces of Pakistan have more campuses than the total universities in Balochistan.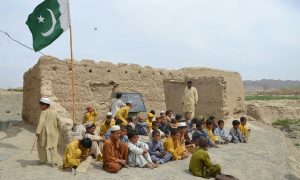 And if we talk about the quality of the education so it is also not inspiring at all. There are teachers who are teaching outdated curriculums that don't give a single benefit to the students. The standard of hiring teachers is also decreasing with the time.
Poverty 
Local or domicile holders from Balochistan don't have a bright future for getting any govt or private job. Balochistan is at the least number in the quota system.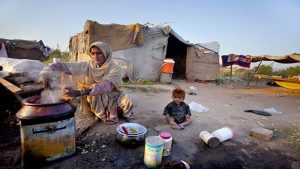 The people of Balochistan don't get their rights in the employment sector as well. There are different corrupts sitting at the upper level in different organizations who hire peoples on the basis of relatives, and bribe.
How to resolve these problems?
We as the citizens of Balochistan must need to aware our young blood who are the future of this province, and Pakistan.
We just need to give lectures on the different district of Balochistan about career counseling. With school, every child must need to polish their practical skills as well.
People who are jobless must need to give a chance to businesses, and if they have any other skills to offer they can join freelancing careers too.
Everyone must need to learn about soft skills as the future is IT. So, it is better to already aware of it and gets yourself at the first position in your life race. 
Balochistan needs your support, and if you manage to do something positive it could be beneficial for the upcoming generation of this province.
What Should govt has to do?
In Islam ruling on a place is not so easy, all of the peoples who are the part of the govt is answerable to Almighty Allah. They need to trace all these problems and provide the best out of it.
Success doesn't come overnight, but the govt must need to work on a daily basis for the betterment of this province. They have to provide a good hospital, education standard, and reduce unemployment rates.