Reading Time:
2
minutes
It is said that you are a person of destiny and you are not here by accident. Today I am going to introduce to you the women who were keen and pulled towards her destiny herself.
She never expected that this was what she was being prepared for, She is the only one whose name is Asadi Batool.
She was born on 27th February 1985, She belongs to the delightful valleys of Quetta, Balochistan.
She did her Matriculation from a well-known school of Quetta city (FG School), FSc from Bahria College, and Masters in English Literature from Sardar Bahadur Khan University Quetta.
In 2009, Asadi Batool started teaching at Balochistan University of Information Technology, Engineering and Management Sciences as a lecturer.
After three years of teaching her husband suggested her to attempt CSS, Her husband knew this will give her the chance what she was considered for.
She accepted her husband suggestion and Passed CSS in the first attempt, Batool did not just qualify CSS rather Topped the exam and was allocated to the most prestigious Pakistan administrative Service/DMG.
This journey was not easy, She went through the struggle and she was greatly supported by her parents.
Miss Asadi Batool is a great motivational speaker and she facilitates PCS and CSS aspirants at SEERS Institute Quetta, Balochistan.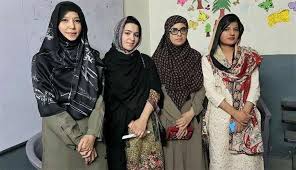 After getting selected as an Assistant Commissioner on her desire, Batool had first posted in Punjab, But slowly she realized that Punjab is a developed province of Pakistan, And she wanted a place where she could serve the marginalized segments.
Read Also: Scientist of Cambridge University from Balochistan
So Batool decided to choose the place and people who really needed her services the most Quetta as first female Assistant Commissioner.
Asadi Batool is now serving the people of Quetta, Balochistan. They way Batool wanted to, As unfold by her, Batool is easily accessible to all particularly females,
Who can contact her and get his/her problem resolved? The best thing that I liked especially, there are no barriers for anyone.
Miss Batool deals with individuals and gives them a friendly environment and tries her great to facilitate their country people beyond any religious and ethnic biases.
Batool believes that lady empowerment will lead our society to prosperity. Therefore, She always motivates her students and CSS/PCS aspirants especially girls to dream big and come forward and contribute for a better society.