Reading Time:
3
minutes
Sumera Mehboob, A Educationist From Khuzdar, She had completed her Masters from the University of Balochistan, Quetta. Since childhood, she had a vision to change the educational views and their system.
In 2003 she traveled to the well-know city of Balochistan, Quetta for internship and joined IDSP for only one year understanding development concepts.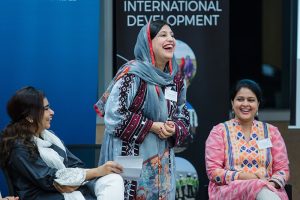 Miss Sumera Mehboob has also worked in more than 10 educational institutions to know the education strategies and gain the Ability, Familiarity, and Power.
Achievements
Women Empowerment Award

Youth Development Award

Reason to be Smile Award
In 2013 the World Learning Washington DC introduced Legislative Fellowship program in which the opinion of her school system had been Qualified.
After that Sumera Mehboob established her own institute and serves the nation. She participated and got the opportunity to establish her own School (The School of Scholars) in Khuzdar, Balochistan in 2014 to promote girls education in her city.
Miss Sumera Said "I am committed to creating more opportunities for women. Visited Islampur industry Swat. It was a productive meeting. Shared Balochi embroidery products of women under small grant project of PPAF.Industry liked the products and given orders for making more products. Hope this networking meeting will be more effective for the women of Khuzdar.Thank you Hazer Gul for your kind support."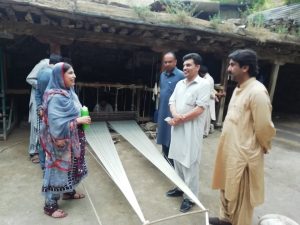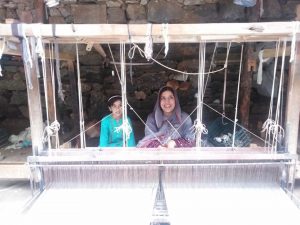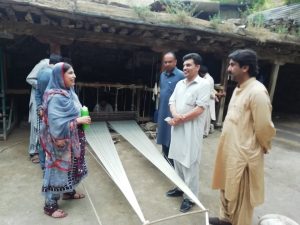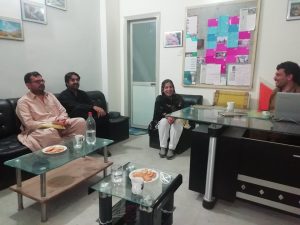 "I am proud to won The Rising Rhino Award Acumen Fellow 2018. I am donating my prize for improving the systems of school for making the easier happy and growing environment for girls."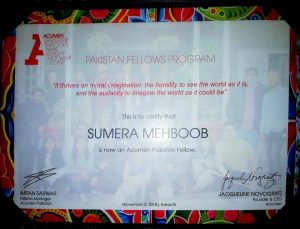 "I am pleased to share with you that I won the Raising Rhino award 2018 from Acumen Pakistan. It is a proud moment for Khuzdar and Balochistan. As I am in Australia, therefore, couldn't participate in the event which was in Karachi ."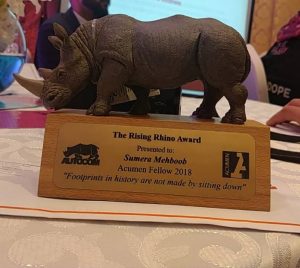 Account: