Reading Time:
3
minutes
Muhammad Ali is born in Chaman Balochistan, Chaman is the most rural part of Pakistan, Where people has no knowledge about their basic human rights. 
Muhammad Ali Achakzai completed his early education from Community Primary School Chaman and than Graduated from University of Balochistan in Political Science.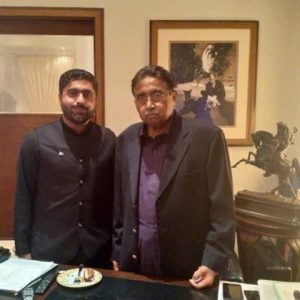 As Ali was passionate to work for Community and reached him to become spokesman to Ex-President of Pakistan General (R) Parvez Musharraf for Youth affairs Balochistan.
Muhammad Ali was very interested in Politics, Where he was than appointed by Ex President of Pakistan Pervez Musharraf as All Pakistan Muslim League (APML) Youth wing for Balochistan Province.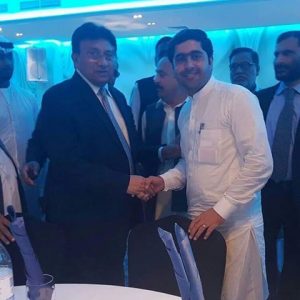 Achievements of Muhammad Ali Achakzai
Working As Council  Representative Pakistan of world peace Committee 202 (WPC /UN).

Consultant Pakistan for Global college Malta (GCM)

Secretary Balochistan for Peace Preach Pakistan (PPP)

International Marketing  Campaign 2018 PAKISTAN World Youth Forum (WYF)

International Marketing Member TOKYO 2020 Olympic Japan

President Killa Abdullah In love Humanity Mission (IHM)

Free Lancing Journalist  at (Daily Rapid News) Lahore.

Ambassador At Global Peace Chain Baluchistan's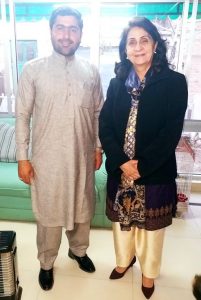 Muhammad Ali Says, "I believe that education is the tool to change the world. With a positive mentality based on humility and perseverance, you can achieve what you propose by having a clear vision of your goal. Lover of the entrepreneurial ecosystem and innovation used to build a better world, I enjoy nature, the sea, surfing and meditation."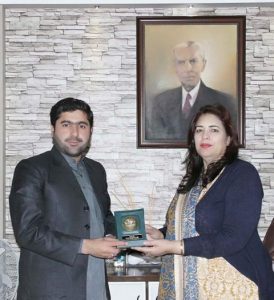 Muhammad Ali Says, "Whether it is my professional and personal endeavors – I believe in the power of dreams, creativity and making a difference. I strive for making a positive impact in the world at large and Volunteering for me are opportunities to living firsthand what that means and feels. I am passionate about an odd mix of healthcare, art & traveling."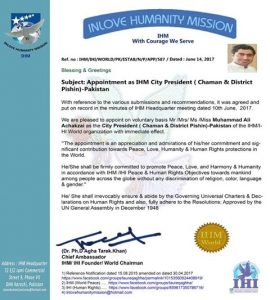 Muhammad Ali, "I believe in the power of actions and ideas!Passionate about building a better future. Volunteering has become an obsession through which I've realised how every single action can mean the whole world for someone. I enjoy photography and music specially while surrounded by nature. Always open and willing to learn from others!"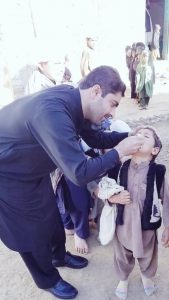 Follow Muhammad Ali Achakzai