Reading Time:
2
minutes
Gober Tea Hotel is one of the most famous chai spot for people of Quetta, the taste is always same and as always I tell people to try once and thank me later.
People from very far places come for a 30 rupees cup of tea, some of these people came through Motorbikes but majority of them comes in Cars.

As a lover of Gober Tea Myself, I daily in evening visit Gober Tea Hotel from Satellite Town to Killi Ismail, it's almost 15 to 20 KM far from my home.
It's not only the taste of tea but also the environment that you just wait for cup of a tea, some times the waiting goes as long as for 30 minutes or more. Depending on the people rush on that day.
The majority of people that visit Gober Tea Hotel is on Friday, as on other days it's always full of cars, there is no single day off for Gober Tea Employees, Everyday they need to work, it's because of the people love towards their superb tea.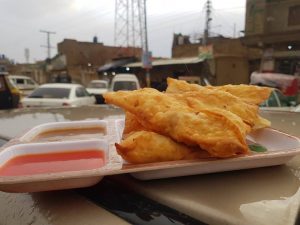 Near with Gober Tea Hotel, there is a shop that sells samosa and fries that tastes great too, I try with my chai samosa and fries, because I love to.
It's not that expensive as compare to other tea hotels in Quetta, Gober Tea hotel provides the Quality, so it's not that expensive at all for people like me who loves to drink amazing tea like Gober Tea Hotel provides.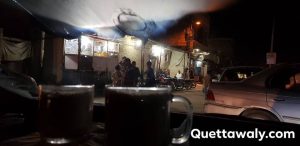 Quettawaly.com is a platform that will write or talk about anything great going around in Quetta. so, that is why we listed Gober Tea Hotel today in our article.
If you haven't tried ever Gober Tea Hotel, I recommend you to go and Enjoy your first Drink with your Friends or Family.
Do give us your review here on our website or directly on our Facebook Page.