Reading Time:
3
minutes
Shazia Batool from Quetta, Who is dedicated, hard working and talented Girl of Balochistan, Made Pakistan and Specially Balochistan Proud.
Shazia can't walk but She didn't Quite. She started working very hard and self believing made herself and nation proud.
Shazia Batool from the age of 11, She started painting with her hands, she made paints, that are so attractive, seeing the paintings will amaze the viewer.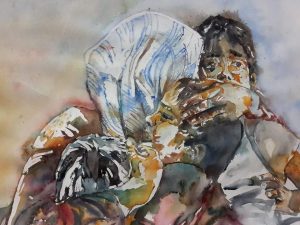 She is a motivation and inspiration for many folks around Pakistan, She didn't Quite knowing that, she won't walk in her life. For the readers on our website Quettawaly, I suggest you all with those having every opportunity, with Good health condition but didn't make it to this, I would like you all to please believe yourself and try try and try.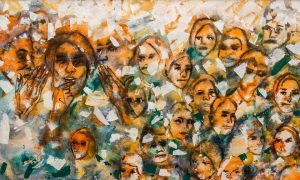 She also talks about the women rights, that Government has given them the rights, but due to no awareness on the women sides, they are themselves kept backward, it's important to know your rights, Says Shazia Batool.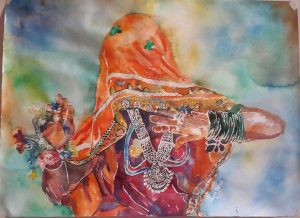 Shazia Batool says in her interview, that she paints things that attracts her, like painting things that are in the society and it's said that picture is worth thousand words, so Shazia paints things that speak thousands of words.
Watch Shazia Batool Interview Below:
Achievements of Shazia Batool
She was awarded with Tamgha-e-Imtiaz (Medal of Excellence) – The Forth Highest Honor Award from the Government of Pakistan.
She was also Awarded by President Asif Ali Zardari on 23rd March 2010. 
She has also received National Youth Award in 2008 from Prime Minister Yousaf Raza Gilani. 
She has participated in many national and local arts exhibitions across Pakistan.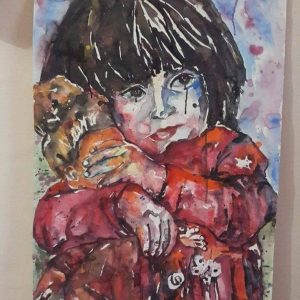 Experience
Being teacher it was my great experience in various fields like Still Life, Shapes, Design, Basic Colors, Glass Painting, Water Color, Charcoal, Oil Paintings, Pastel, Dry Paste, Portrait, Landscape and Set Designer for PTV.
PEARL 2005-2006
Empire Fine Arts Academy 2001-2002
Kazmi Fine Arts Institute 2000-2001
Herald Academic & 2004-2005
Social Welfare Society 
Pakistan Television 2006-2008

RECEIVED AWARDS
Educational Award in 2002
Award for best performance from Anjuman-e-Ittahadia Tajiran in 2003
Award for best Artist from HAWWA Academy in 2005
Received National Youth Award in 2008.
Received Provincial Youth Award in 2008.
Special Youth Award from Hazara Student Federation in 2008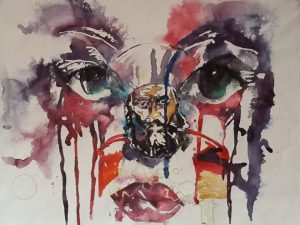 ARTS EXBIBTIONS
Participated:
One day art exhibition at Iqbal Academy, Lahore and secured 1st position 2004.
Three days art exhibition at Preston University Quetta in 2004.
Two days art exhibition at Pearl School of Arts and design 2001.
One day art exhibition on Human rights of Women at Balochistan Art gallery from Social Welfare Department in 2001.
One day art exhibition in Balochistan art Gallery 2000.
Three days art exhibition at Tajat Khan Complex Quetta 2000.
Three days solo exhibition at Quetta Serina Hotel 2008.
10 days solo exhibition at Urooj Art Gallery 2008.