Reading Time:
2
minutes
Shalwar kameez is the identity of the people of Pakistan. If we talk about Balochi shalwar Kameez Dress so it might give you some amazing knowledge.
In the early times, the Balochi people who worn shalwar kameez are usually extra loose than others. The men clothes are consists of very long shalwar probably too long than other culture which another person couldn't handle. The kameez they wear are also so much loose that normal people could not handle it. The style of Balochi Shalwar Kameez and afghani is somehow related.
The dressing of the early times of the Baloch and recent time of Baloch is quite a different know. In the normal days, the Balochi speaking usually wears shalwar kameez with their cultural topi and shoes. But in the marriages usually, a bride wears its cultural dress something like this.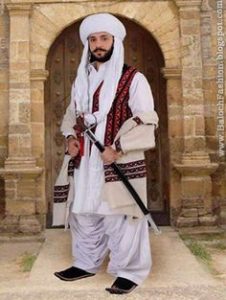 The shoes with the turban on his head make the mean more graceful in the wedding. The shawl is also the part of their culture and they usually wears it on the wedding. While the females used to wear.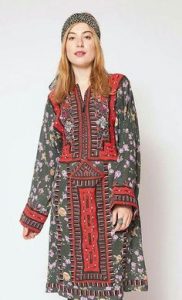 No doubt the cultural is one the main identity of a person after religion and wearing your cultural suits in wedding makes you more beautiful.
If talking about the cultural days. So in different universities of Pakistan but especially the universities of Balochistan along with other areas of Quetta and Balochistan celebrates the Balochi cultural day and wears the Balochi dresses something like this.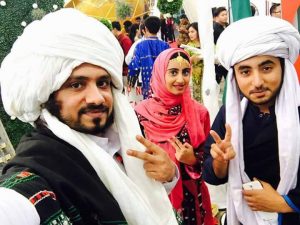 In the culture day, almost every balochi wears white color of shalwar kameez with the traditional balochi waist coat and a white turban that makes a person more graceful. The history of the balochi speakers are so old and interesting to know. The leaders of that times has participated a lot for the Pakistan and the Balochis are themselves so brave and strong.
NOTE:- If you want to buy hand made balochi female dresses contact us, BalochiDress.Pk