Reading Time:
< 1
minute
Dm online service is a door to door delivery service. Door-to-door is a type of shipping where the freight forwarder guarantees that the goods will be picked up from and delivered to the points agreed upon by the end customer.
It is different from door-to-port or port-to-port because it means that it begins and ends at the postal codes of the cities covered by the freight forwarder.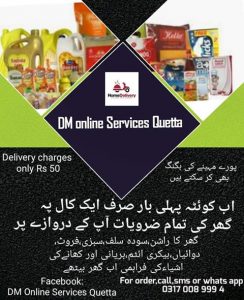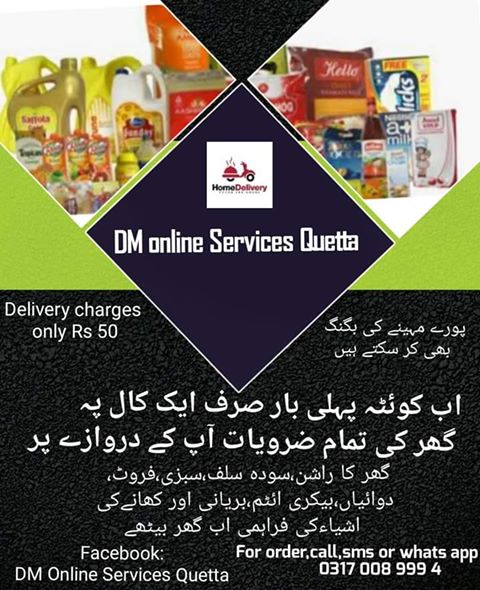 They deliver all grocery item Such as fresh vegetables, fruits, etc. They will deliver food from your favorite restaurants or if you buy from a special store.
They will pick your Item from there, And you will be charged Rs 50 within 8km with Following some items FreshMilk,
Read Also: Ablooh Online Grocery Shopping Portal of Quetta
Meat with neat n clean packing Vegetables Fruits Baryani. Electric items Even every need of a house like a needle.
No minimum range of order Just send them a Message on WhatsApp and share your location.
They have arranged a daily price list for items in WhatsApp group If you want to join just give them a number.
Door To Door Services is fully convenient for every individual because it provides the best services.
And your every tension will just go away after making only one call to costa representative.
@03170089994